LG Resources is now hiring Warehouse Welders for one of our valued clients. Pay Rate: $18 /hr. - $30.00/hr. Paid Weekly!
Pay Rate:
$
16.20

/hour


Shifts:
1. Wed-Fri (7am-3pm) Sat-Sun (3:30pm-12:30am) Rotating shift 3 days during the day and 2 days swing shift.

2. Swing Wed-Sun 3pm - 12am

3. Graves Wed-Sun 12am-7:30am
Clean Background
High School Diploma or Equivalent. Experience with youth, Excellent Written and Verbal communication skills and computer proficiency required. Valid Driver License with and acceptable driving record.
Provide guidance for students to achieve a positive attitude and proper behavior in dormitory living situation and to accomplish their goals
Determine, Recommend, and arrange student visits to counselor.
Direct dorm activities as designated
Patrol and Monitor dormitories and center as required ensuring safety and proper behavior of students resolving potential or occurring problems
Assist with recreational activities for students on and off center
Transport Students to and from recreational functions airport or bus stations as required.
Perform duties involving student passes, evaluations, progress reports, emergencies, and terminations.
Direct students and assist in the cleanup and ,maintenance of the dormitory.
Recommend or requisition supplies to provide needs for dorm living and safety of students.
Conduct group session in accordance with the schedule. as assigned participate in and conduct orientation activities
Maintain dormitory and individual student files; ensure files are complete, updated and contain all required documentation
Enter student case notes in the center information system
Participate in career development services system by ensuring a safe living environment and creating positive peer leadership modeling techniques within the dorm
Maintain a safe and clean work area that models high standards for a work environment.
Provide positive quality customer services to students, staff, and other center customers.
Participate in student employability programs and activities
Support, promote, and enforce the Job Corps' Zero Tolerance Policy.
Promote the development of career success standards by modeling appropriate behaviors, mentoring students where necessary and monitoring both positive and negative behaviors through interventions
Maintain accountability of staff, students, and property; adhere to safety practices.
Apply for this role. Start work next week.
The perfect job for you is just a click away.
APPLY TO ONE OF OUR JOB POSTINGS TODAY
FIND YOUR NEXT CAREER OPPORTUNITY
Direct Hire
Many of our temporary job openings are temp-to-hire. If there are no direct hire opportunities in your
From the Blog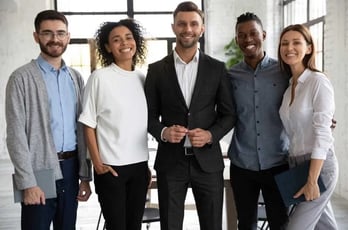 Choosing the Right Local Staffing Agency to Find a Job
Choosing the Right Staffing Agency as a Job Seeker
Working with a staffing agency is often a great way to find a job, especially during difficult economic conditions. However, not...
Read More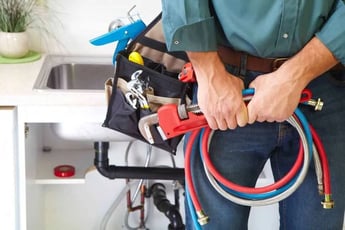 Should You Become a Plumber? A Quick Guide to Plumbing Jobs
Looking to learn a trade that can get you a job anywhere? Plumbing might be a great career choice.
Our homes have all kinds of plumbing, from the kitchen sink to the bathroom shower...
Read More