This list of duties and responsibilities is not all inclusive and may be expanded to include other duties and responsibilities as management may deem necessary from time to time.
Pay Rate:
$21-$27/hour
Shift:
40 hours per week/Full-time, Monday-Friday
To perform this job successfully, an individual must be able to perform each essential duty satisfactorily. The requirements listed below are representative of the knowledge, skill, and/or ability required. Reasonable accommodations may be made to enable individuals with disabilities to perform the essential functions.
Education and/or Experience:

High School diploma or general education degree (GED); or one to three months related experience and/or training; or equivalent combination of education and experience. Vacuum technology experience a plus.
Language Skills:

Ability to read and interpret documents such as safety rules, operating and maintenance instructions, and procedure manuals. Ability to write routine reports and correspondence. Ability to speak effectively before groups of customers or employees of the company.
Mathematical Skills:

Ability to read tape measures, and do basic math, including fractions, percentages, ratios, and proportions.
Reasoning Ability:

Ability to define problems, collect data, establish facts, and draw valid conclusions. Ability to solve practical problems and deal with a variety of concrete variables in situations where limited standardization exists. Ability to interpret an extensive variety of technical documents and deal with both abstract and concrete variables. Ability to read and interpret schematic prints. Ability to interpret a variety of instructions furnished in written, oral, diagram, or schedule form.
Computer Skills:

Knowledge and skill with Microsoft Office products and Windows-based computer applications.
Familiarity with writing service reports is a plus.
Certificates, Licenses, Registrations:

A current, valid driver's license.
Physical Demands:

The physical demands described here are representative of those that must be met by the employee to successfully perform the essential functions of the job. Reasonable accommodations may be made to enable individuals with disabilities to perform the essential functions.
Promote and provide a "World Class Customer Experience" when interacting and working with customers, visitors, fellow colleagues, potential employees, business partners, sales representatives, and vendors.
Ability to interact with customers and field service technicians to provide them with technical product information, guidance, and assistance.
Talks with customer by phone or in person and receives orders for installation, turn on, discontinuance, or change in service.
Fills out customer form, prepares change of address records, and issues discontinuance orders.
Knowledge of temperature control system, start up, and debugging processes.
Basic understanding of Program Logic Controls (PLC), operator interface, communications, and frequency programming and debugging processes.
Operating the following company or customer equipment: service vans, fork trucks, scissor lifts and overhead cranes.
Read technical drawings, reports, and work instructions.
Perform electrical troubleshooting.
Perform gas, water, and air troubleshooting.
Perform mechanical assembly, working with a variety of mild steel, stainless steel, structural angle, channel, and tubing.
Develop working relationships with other departments to address and resolve issues.
Participate in cross functional teams to address and resolve manufacturing, design, and quality problems, and to ensure the continuous improvement of processes and methods.
Comply with all housekeeping procedures, quality standards, and safety regulations.
Lean Manufacturing experience a plus.
Complete special projects, as assigned.
Able to handle both technical service calls as well as parts orders from customers and field service personnel.
Basic Understanding of ERP Systems.
Apply for this role. Start work next week.
The perfect job for you is just a click away.
APPLY TO ONE OF OUR JOB POSTINGS TODAY
FIND YOUR NEXT CAREER OPPORTUNITY
Direct Hire
Many of our temporary job openings are temp-to-hire. If there are no direct hire opportunities in your
From the Blog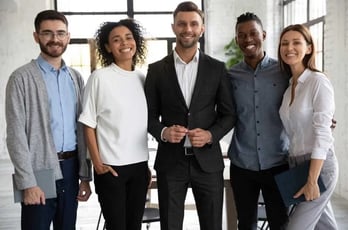 Choosing the Right Local Staffing Agency to Find a Job
Choosing the Right Staffing Agency as a Job Seeker
Working with a staffing agency is often a great way to find a job, especially during difficult economic conditions. However, not...
Read More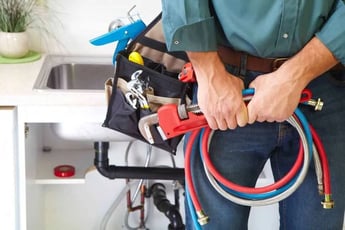 Should You Become a Plumber? A Quick Guide to Plumbing Jobs
Looking to learn a trade that can get you a job anywhere? Plumbing might be a great career choice.
Our homes have all kinds of plumbing, from the kitchen sink to the bathroom shower...
Read More