Pay:
$24.97 + .50 cents shift differential (Weekly pay)
Schedule:
M-F 3:00pm-11:30pm (Night shift) Will be on 1st shift during training.
We are hiring experienced welders who can:
Assist with other reclaim duties as required
Perform set-up, operation and adjustments of MIG welder.
Make adjustments to wire-feeders, gas, and voltage controls as necessary.
Safely operate oxygen/acetylene torch to cut apart cushion units.
Operate air arc/ plasma arc equipment to cut apart cushion units.
Safely discharge all versions of cushion units before they are worked on.
Knowledge of use of fixtures to hold items while being welded
Accurately enter time and labor reporting daily
Change gas bottles; wire and perform minor maintenance to welding equipment.
Welder must use tools such as grinders to finish the surfaces of materials being welded. Uses power tools requiring coupling forces.
Welder stands to transfer materials to welding areas, access equipment and tools, and perform welding on various areas of materials. Requires tolerance of standing posture
Welder must tolerate working environment with inside ambient temperatures, including excessive heat and cold when performing welding
Must be able to work overtime
Basic math and reading skills
Ability to read blueprints and weld symbols.
Welding experience
Apply for this role. Start work next week.
The perfect job for you is just a click away.
APPLY TO ONE OF OUR JOB POSTINGS TODAY
FIND YOUR NEXT CAREER OPPORTUNITY
Direct Hire
Many of our temporary job openings are temp-to-hire. If there are no direct hire opportunities in your
From the Blog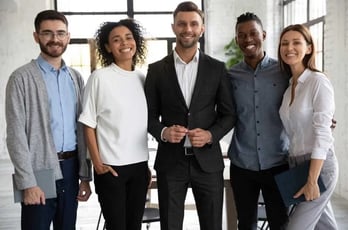 Choosing the Right Local Staffing Agency to Find a Job
Choosing the Right Staffing Agency as a Job Seeker
Working with a staffing agency is often a great way to find a job, especially during difficult economic conditions. However, not...
Read More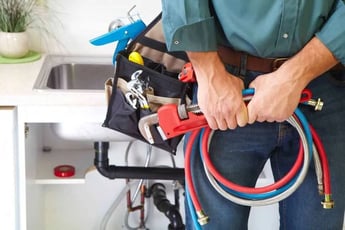 Should You Become a Plumber? A Quick Guide to Plumbing Jobs
Looking to learn a trade that can get you a job anywhere? Plumbing might be a great career choice.
Our homes have all kinds of plumbing, from the kitchen sink to the bathroom shower...
Read More